Fuel Offroad
Traction D827 Dark Blue W/ Black Ring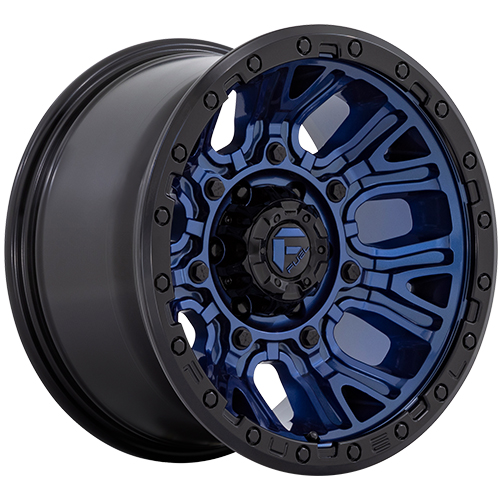 A percentage of your order will go towards Wheels For Warriors! We set funds aside for Veterans, Active Duty Military, Police, Firefighters and First Responders! Learn More
Fuel Offroad

Traction D827 Dark Blue W/ Black Ring
Product Details

Fuel Offroad Traction D827 Dark Blue W/ Black Ring
Part Number : D82720908950
UPC Number : 194933211371
Size : 20x9Bolt : 6x135Offset : +1Hub Size : 87.10Load : 2500Backspace : 5.04
LOCATION AVAILABILITYOSHKOSH - DC1: 0 | DC2: 7 | DC3: 8 | DC4: 0
Dark Blue W/ Black Ring Fuel Offroad Traction Wheel (Series D827). One Piece Aluminum. Closed Lugs.
Pictured wheel shown is not representative of all sizes and configurations. Center profile, lip depth, etc. will change in relation to vehicle specific fitment.
*When purchased at listed online price. Vehicle information must be set to receive TPMS.

MMSKU : D82720908950
Purchase SKU : D82720908950
Manufacturer ID : 177
Description : Traction D827 Dark Blue W/ Black Ring

20x9 6x135

+1 87.10 Blue